KIM POSO
Licensee | Owner | Real Estate Sales Specialist
Kim is an experienced and accomplished realtor, but it's her smile that you'll notice.  And the genuine way she listens when you're telling her about the dreams you have for this home.  Kim builds a positive working relationship with her clients, providing assistance and attention as she journeys with you through the experience of buying and selling. Kim Poso Properties was established by Kim in 2017 and continues to thrive.
"It's pretty simple," Kim says with her trademark smile.  "I'm committed to achieving the best possible outcomes for everyone involved."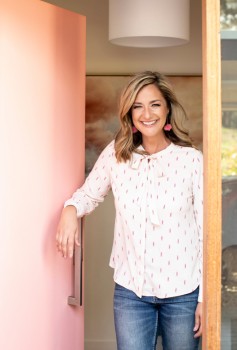 NIKI GOFF
Behind the Scenes | Customer Service Guru
Resident customer experience guru, Niki handles all things admin and communications that keep Kim Poso Properties running behind the scenes. Niki is also our right hand woman.
Niki harnesses her energy from meeting new people, engaging with them, and giving them a level of service that will makes people reevaluate everything they thought they knew about the real estate world!
She enjoys long walks on the beach (but…seriously), and has three children – an 11 year old daughter named Tamara, and two Moodle puppies named Olivia and Maple.
AMY MOLKENTIN
Creative Property Marketing | Sales
A country girl, hailing from Wagga Wagga, Amy and her young family recently decided to make the sea change they had always dreamed of!
Having her own boutique business (love buds by amy) and 9 years of experience in real estate, Amy fully understands the importance of providing a quality personal service and truly believes that going with a boutique agency is best! With a love for real estate combined with a passion for customer service and a flair for social media marketing; Amy is excited to begin her new career with KPP!